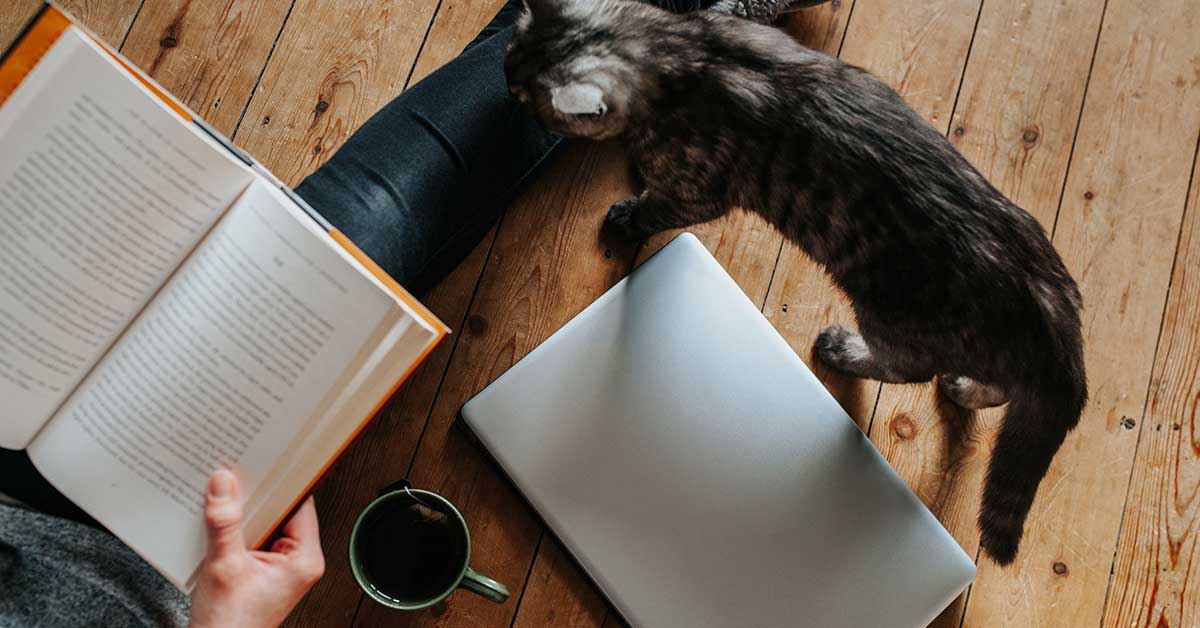 5 Top-Selling Nonfiction Books To Help You Achieve Your Goals in 2021 and Beyond
January 29, 2021
Setting a New Year's resolution is a time-honored tradition, though following through on them can be challenging. Most resolutions are about adopting a new or healthy habit with some kind of self-improvement as the ultimate goal. Although the most popular goals usually focus on physical improvement like losing weight or starting to exercise more, plenty of people choose to focus on mental wellness, too, with "read more" ranking in the top ten most common resolutions.
Whether you actually wrote down a resolution to read more or are hoping to reinvigorate your love of reading, a good book is a great way to pass time. If you're hoping to learn something new while reading, you're in luck. We've rounded up some recent top-selling nonfiction books for you to peruse. 
In this book, Goodwin, a world-renowned historian and Pulitzer-Prize winning author, draws on what she has learned from decades of studying U.S. presidents to provide an accessible roadmap to leadership for leaders at all levels in any field. Leadership shows how four presidents—Abraham Lincoln, Theodore Roosevelt, Franklin D. Roosevelt, and Lyndon B. Johnson—confronted adversity and used their talents to rise above it.
What makes an organization a successful organization? Culture is a popular buzzword in organizations these days, but what does it really mean to build or strengthen the culture of an organization? In New York Times bestseller The Culture Code, author Daniel Coyle turns insight from some of the most successful groups in the world (like SEAL Team Six, internet retailer Zappos, and the San Antonio Spurs) into practical advice on the skills and strategies that can help companies turn their culture into more than a buzzword.
As an expert on habits, Dr. BJ Fogg knows what it takes to make or break them. Tiny Habits is all about transforming your life one small step at a time with Fogg's method, which encourages readers to celebrate successes instead of focusing on failures. Regardless of your goal—whether it's exercising more, sleeping better, or losing weight—Tiny Habits may help you crack the code and achieve it.
Simon Sinek's The Infinite Game borrows its base theory from James P. Carse's book Finite and Infinite Games, which argues that finite games like sport or war exist to win, while an infinite game cannot be won because it has no definite endpoint. The Infinite Game adapts this theory for business, arguing that even if you can't win business, it's still possible to succeed by adopting what Sinek calls an "infinite mindset." 
Jen Sincero's first "badass" book, You Are A Badass, first hit #1 on the New York Times bestseller list in 2015, and it has remained on the list ever since. In it, Sincero, a public speaker and success coach, provides an entertaining framework for helping people create a life they love. Every Day, Sincero's latest, is an accountability companion to the original that offers exercises and reflections to help readers stay aligned on the path to achieving their goals.