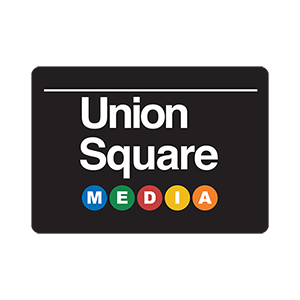 Programmatic Media Buyer
October 22, 2019
Union Square Media has an immediate opening for a Programmatic Media Buyer in our New York City location. This role will lead in executing, monitoring, and optimizing ad-exchange Direct Response media buys for a number of brands. The ideal candidate will be a creative individual with hands on experience in performance media buying with proven success in buying on various DSPs.
The Programmatic Media Buyer will work on our Native Advertising Team as well as work hand in hand with our sales and account management team to provide campaign analytics and support. This role will teach you how to interpret real-time performance insights, determine winning creative strategies, and optimize our client's media campaigns by using data, metrics, and creative thinking. This role is responsible for conducting creative programmatic media buys, data analysis, preparing analytical reports, conducting competitive research, and building media proposals.
This is a great opportunity for someone interested in rapid career growth and the opportunity to create your own path. We look for proactive self-starters, out of the box thinkers, who are creative and flexible in their approach to work. We want to invest in, train, and grow the right person to help us grow and advance exponentially!
This role offers the opportunity to learn from and collaborate with a team of forward-thinking seasoned veterans of the industry.
Requirements:
• BS/BA degree in Marketing, Communications, Advertising, or Business
• Prior exposure to and basic knowledge of Digital and Performance marketing space
• Must have at least 1 year working industry experience or applicable internships
• Excellent verbal and written skills
• Must be a process oriented individual with an eye for detail
• Strong organizational, analytical, and project management skills
• Basic proficiency in Excel is a must – advanced formulas such as Vlookup and Pivot Tables is a strong bonus, but not required
• Knowledge of Native Advertising, Affiliate Marketing, Direct Marketing, and Performance Marketing preferred
Responsibilities:
• Lead Programmatic Media Buys across various networks
• Provide regular campaign updates and needs ot the Sales team
• Generating reports such as lead data reports and buyer reports
• Analyzing discrepancy reports and working with account management executives to identify solutions
• Analyzing buyers reports to identify buying trends and implement growth solutions
• Analyzing campaign strategies for media buyers to identify metrics
• Maintaining statistic reports
• Working in software to track leads from multiple sources including but not limited to web leads and phone leads
• Managing advertiser and offer reports to support our sales staff
Preferred Experience
• Strong expieriene buying media through various DSPs
• A proven track record of successful media buys across various verticals including Healthy, Beauty, Supplements, and Gadgets
• A strong desire to keep up to date with all digital trends
Perks:
• Full Medical/Dental/Vision Benefits
• 401(K) with Employer Match
• Commuter Benefits
• Wellness Reimbursements
• Flexible PTO Policy
• Paid Sabbatical Leave
• Work from Home Opportunities
• Opportunity for GROWTH