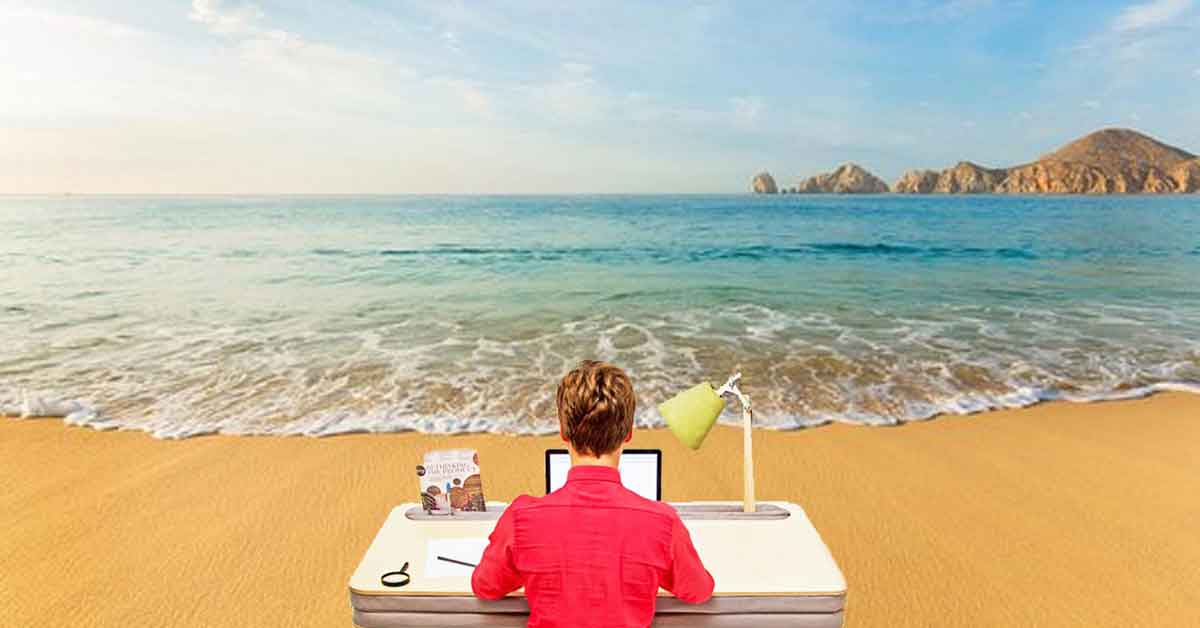 How One Company is Building Sustainable Work-Life Balance
May 22, 2018
As the workforce becomes increasingly digitized, it is becoming harder for professionals to maintain a work-life balance.
According to Business Insider, 94 percent of working professionals work more than 50 hours per week, and nearly half work more than 65 or more hours per week. With that much office time as the norm for many people, it can be difficult to balance a career with other areas of life, such as personal interests, family, and social and leisure activities.
Tech companies are famous for cultures that value employees who eat, sleep, and breathe the company, but this mindset can be damaging to morale.
Union Square Media, an advertising agency whose industry intersects heavily with tech, understands the challenges of working full time and enjoying personal interests and hobbies. The company has instituted a number of policies to promote a healthy work-life balance for employees.
In addition to full benefits, Union Square Media offers employees one work-from-home day per week after six months of employment. Not only does this directly improve work-life balance, but it may benefit companies as well. Technology keeps offices more connected than ever, and one Stanford study indicates that employees who are given the opportunity to work from home are 13 percent more productive than employees in an office.
"We live in a 24/7, always-connected culture. Knowing the pressure this puts on employees to be always 'on,' we wanted to incorporate ways to force them to make time for work-life balance, like Summer Fridays and work from home perks. Encouraging employees to be aware to create better work-life balance for themselves and supporting that is one of our top cultural priorities this year," said Cynthia Gentry, Director of Culture at Global Agora.
Union Square Media also held a Summer Hours policy for the past few years.
"For many of us weekends are just not long enough. Saturdays are spent settling one's mind from a hectic work week and Sundays are spent doing errands, household chores and preparing for the work week ahead. This treadmill of life can become tiresome and relentless," said Mary Vecchitto, VP of Finance.
"At Global Agora we value our employees' mental health and work-life balance. Because of this, we have instituted early release Fridays in the Summer months in order to provide our employees with a few extra hours of relaxation. Giving employees time to relax ultimately improves mental health and productivity in the workplace," Mary said.
Summer Hours shorten Friday hours, allowing employees to leave at 3:30, instead of the usual 6:00, and run from Memorial Day to Labor Day. The shortened hours provide a morale boost, and are one more factor that contributes to a positive work-life balance. It also reduces stress, making it less likely that employees will get sick or burn out.
Finally, Union Square Media works at building a culture of respect, trust, and generosity. For Matt Horowitz, that carried over into things he was passionate about outside of work. He decided to participate in New York City's 5 Borough Bike Tour, and was surprised at how quickly the companies formed a supportive network.
"I sent a brief message into our company wide chat explaining the cause I was riding for. The immediate response I got from our tight-knit community was incredible and unexpected," said Matt.
"For the next five hours, donations were flying in and the chat became a competition to see who would contribute the most. It became infectious…Being a global company, I have not yet met many of these people. Even so, they were incredibly generous because of this wonderful community we share," he said.
Work-life balance doesn't have to involve incredible sacrifice from either employers or employees. If companies like Union Square Media are any indication, creating a positive culture that fosters healthy workplace relationships is the strong foundation upon which work-life balance is built.